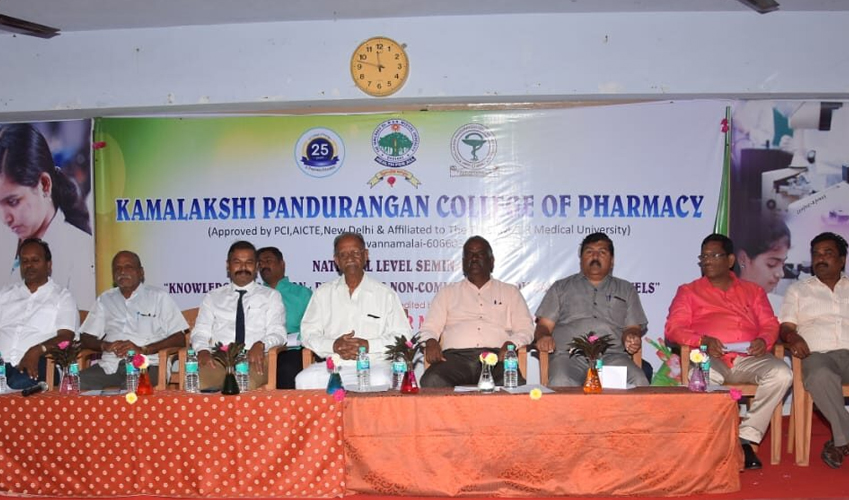 National Conference
One Day National Level Seminar on "knowledge for action preventing non-communicable diseases at all levels "  was conducted on 22.01.2020 with the sponsorship of  The Tamil Nadu Dr.M.G.R Medical University, Chennai. In that Dr.S.Kavimani from Mother Therasa Post Graduate and Research Institude of Health Sciences,Pondicherry, Dr.K.S.J.Arulkumaran from KMCH college of Pharmacy,Coimbatore and Dr.V.P.Mahesh kumar from Annamalai University, acted as an resource person.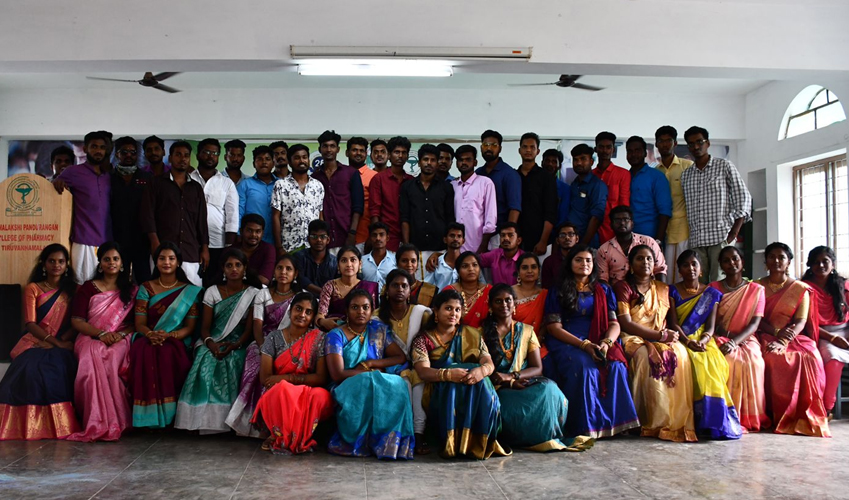 Farewell Party 2022
Farewell Party was celebrated by outgoing final B.Pharm students in KPCP auditorium on 22nd march 2022.The function was arranged by 3rd B.Pharm students.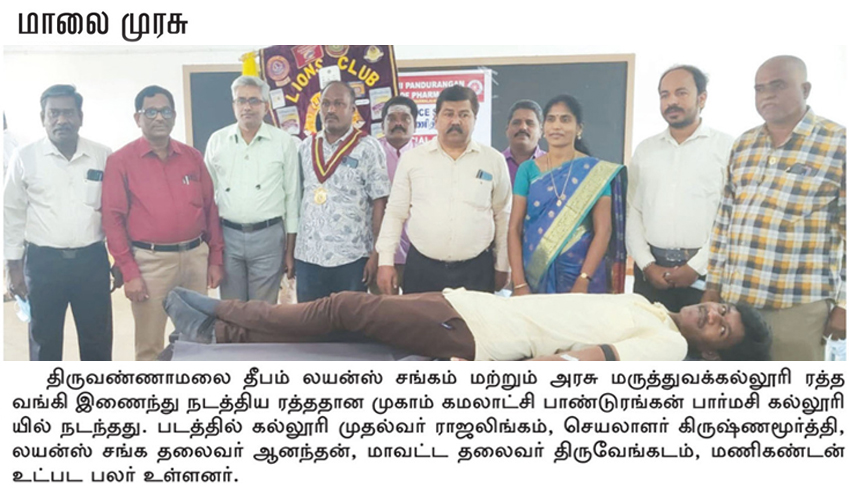 Blood Donation Awarness
Blood donation camp was organized in our college on 16/3/2022 along with Deepam lions club to Government Head Quarters Medical College and Hospital,Tiruvannamalai.  In that our College Secretary Dr. R.Krishnamurthy presided  over the function and  42 units of blood was donated by our students.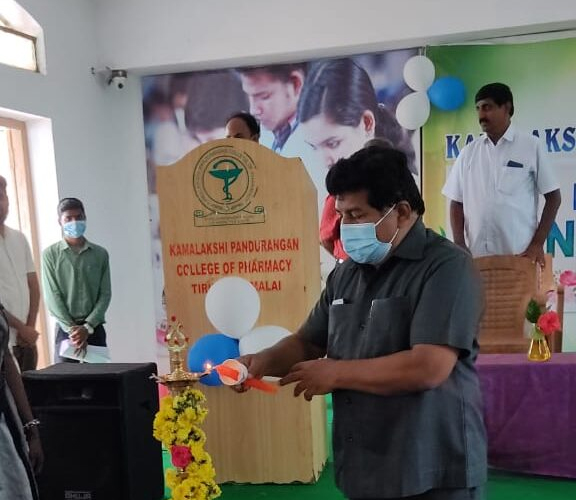 B.Pharm 2021-22 D.Pharm Inauguration
Inauguration of First year D.Pharm  2021-2022  Batch .